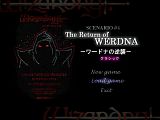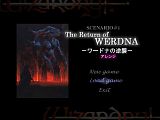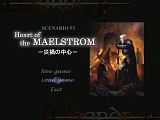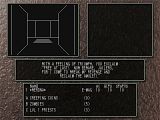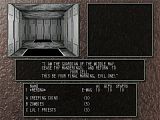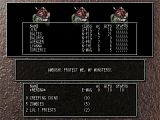 Following its predecessor
Llylgamyn Saga
which was a remake of the first three Wizardry games, New Age of Llylgamyn is a remake of the fourth and fifth Wizardrys. Most notably, this is the only collection of games to include a vast remake of Wizardry IV: The Return of Werdna, the most difficult Wizardry ever made. There are two different modes for Wizardry IV: classic and arrange. Classic allows you to play Wizardry IV
in English
if you set the options correctly: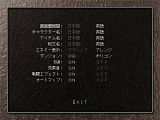 Moreover, the above options set the game to display updated dungeon and enemy graphics. And just like Llylgamyn Saga, each Wizardry game in this collection contains an orchestral soundtrack. This compilation is essentially a must-have for Wizardry fans.
Download Link:
Code:
http://www.megaupload.com/?d=EU2MMY6F
Quote:
Compressed Size: 210MB
Wizardry V: Heart of the Maelstrom is also available in full English if one sets the above options. However, its soundtrack is inferior to the FM-TOWNS Wizardry V remake and its dungeon graphics are only marginally better than those of Wizardry V on the SNES. If you are playing Wizardry V for the first time, I would suggest playing the SNES version instead. Especially since the FM-TOWNS version does not provide you with in-game map data for your dumapic spells (i.e. it makes you draw the maps yourself).
Which is another very important thing to stress: this collection, unlike Llylgamyn Saga, does not provide you with any sort of virtual map.
Edit:
Or does it? Read the
fifth post
to find out more!
As for Wizardry IV Arrange mode, the story has been changed around and as such none of it has been translated. You also control each of the creatures Werdna can summon to aid him (a party of 6 monsters) whereas in the original you could only summon 3 groups of monsters whom you could not control. I prefer the original gameplay myself but I find it interesting the Japanese wanted to change and embellish the storyline to Wizardry IV. It just so happens to be the most story-oriented Wizardry of the first five and lends itself well to the idea of a remake in general. I've always thought it would work well as a movie, particularly as a sequel to the first Wizardry OVA.
Also, do not fret about the audio quality. The PC version of Llylgamyn Saga played horrible MIDI while the PSX and Saturn versions played proper CD quality orchestral music. This being the PC version of New Age of Llylgamyn, one would suspect it would also play MIDI. It does not. It plays MP3 files for music so it sounds much as it should be.
This game was also released on the Playstation and I can't say anything about that release as I have never been able to track it down. One would suspect this PSX version would employ CD quality audio much like Llylgamyn Saga and so it would sound slightly superior to this game's MP3 soundtrack. I have no way of verifying that though but you can be sure that I will update this post if I ever acquire the PSX version.
Oh and make sure Werdna summons a lvl.1 priest and then gets into a battle. Otherwise you can't get out of the first room in Wizardry IV. The priest will cast a light spell during battle so you can see the hidden door in your room.
For those of you in the dark zone, Wizardry IV is a direct sequel to the first Wizardry: Proving Grounds of the Mad Overlord. In that game, you were the heroes who ventured to the bottom of the dungeon to kill the evil Werdna and take his amulet. In Wizardry IV, you are evil Werdna, at the bottom of the dungeon, working your way up to reclaim the amulet you lost. Only this dungeon has been vastly changed… and perhaps you've changed as well…